This week at Kuusi Palaa - 24 June 2018
Hello!
Here is what is happening this week at Kuusi Palaa. Kuusi Palaa is located at Kolmas linja 7, in Kallio. You can visit and use Kuusi Palaa any time it is open - please check www.kuusipalaa.fi to see if it's open at any given moment.
This week at Kuusi Palaa - 24 June 2018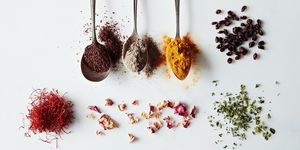 Poetry Potluck
26 Jun 2018 18:00 — 21:00 @ Kuusi Palaa, Kolmas linja 7, FI, 00530
Free entry ; You will earn 5ᵽ for participating
Organised by Ava Grayson
"Green arsenic smeared on an egg-white cloth, Crushed strawberries! Come, let us feast our eyes." —Ezra Pound Bring your favourite poems and a dish to share. Spend a few hours in good company reading aloud, talking, and eating. Read more ...
New proposals
EASTERN SOMATICS: Tao of the body - 24 Nov
Proposed by Ilmari Kortelainen


EASTERN SOMATICS Tao of the body Everything is moving all the time. Wind is blowing, trees and plants are growing, blowing wind moves the leaves of...
2050ᵽ still needed
Thank you for reading!
Thank you for your interest and participation at Kuusi Palaa.